Catalogs
You can review e-catalogs for detailed information.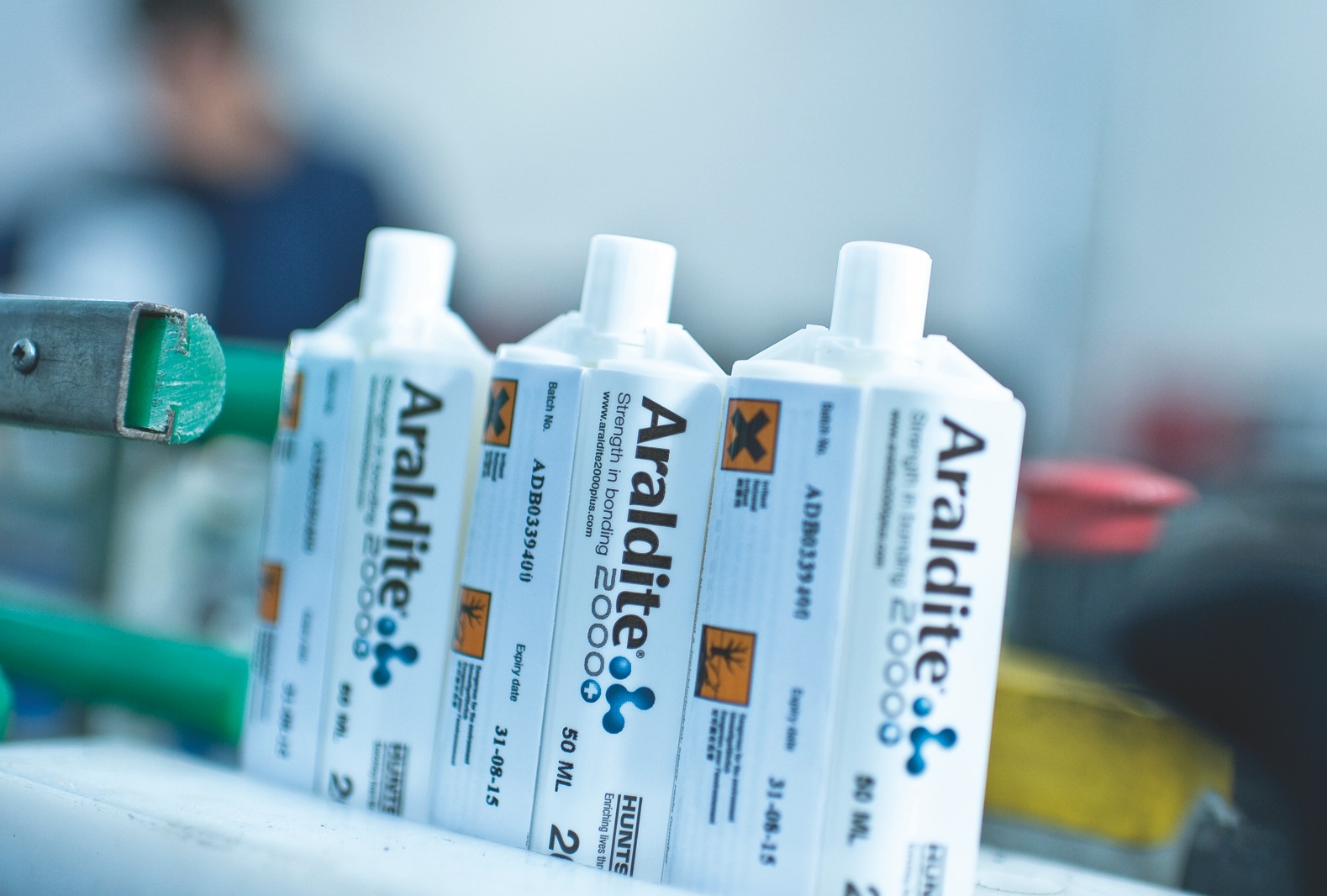 Epoxies, Composites, Methacrylates and Polyurethanes
Huntsman Advance Materials are synthetic polymer products which are designed and advanced to meet high performance needed applications. Araldite products from Huntsman company are one of the leading products in the structural adhesive market. Epoxy adhesives play an important role in the engineering industry. With its over 60 years of expertise, Huntsman Araldite has developed many kinds of adhesive products to meet different challenges. These epoxy, polyurethane, and methacrylate products offer outstanding grip and adhesion between plastics, metals, and composites.
Huntsman Araldite is an international company with over 12,000 employees and currently serves a variety of end markets with more than 2,300 channel partners spread over around the World.
Our company Endüstri Teknik has successfully been carrying out the marketing and sales activities of Huntsman special chemicals. For product-related inquiries, please contact us.
With our industrial solutions, we are always with you.